Award for the Freundeskreis Italien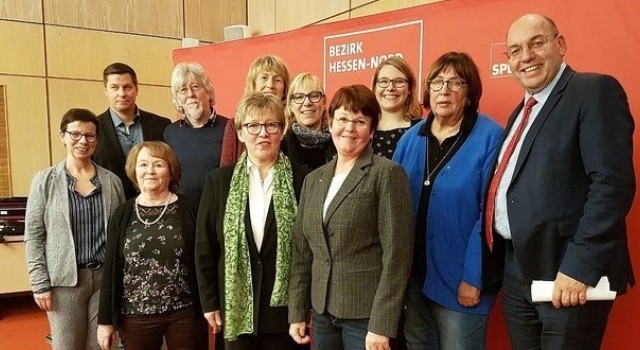 For its active partnership with the Unione Montana Acquacheta (Italy) the Freundeskreis Italien e.V. (Hofbieber) will receive this year's honorary award of the SPD Hessen-Nord in 2017. The prize is endowed with 500 euros and this year's theme was "Europe". The members of the Fulda sub-district are pleased that the jury of the SPD Hessen-Nord has, following their recommendation, awarded the prize to the association in Hofbieber in order to honour and support the voluntary work, emphasises the chairwoman of the SPD sub-district Fulda, Sabine Waschke (Member of the Landtag).
Since the association was founded in 2008, it has succeeded in organising and maintaining an exemplary partnership between the people of the communities of Hofbieber and the Unione Montana Acquacheta, according to the reasons given for the award ceremony.
"With meetings and events in various areas such as music, sports, art, culture and social affairs, we are in constant contact with the people of both regions and thus expand an intercultural network," reports first chairwoman Regina Goldbach of the Freundeskreis Italien e.V. Active cooperation within the large municipality of Hofbieber also includes the regular Italian courses of the Freundeskreis in cooperation with the adult education centre of the district of Fulda.