With voluntary commitment - be active and win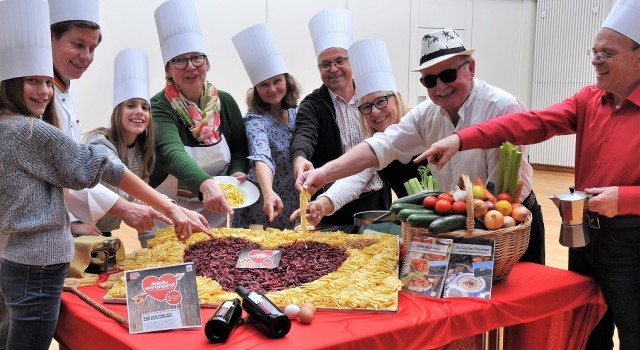 With great joy and even more fun during the photo shooting, the Freundeskreis Italien e.V. took part in the photo competition "Your voluntary work is a matter of the heart" and has now been awarded as the weekly winner in week 5 (28.01.-03.02.2019).
Every week, the competition of the Hessian state government shows how citizens in Hessen ensure that society becomes a community through their voluntary commitment in a wide variety of areas, thus actively contributing to the success of the community.
Hessian volunteers, associations, foundations and initiatives could apply for the photo competition 2019. The motto is: Experience the diversity of volunteer work - become active and win.
The photo and execution of Freundeskreis Italien the convinced the jury. As a tribute, 500,00 € were transferred to the association.
Many thanks to Lena, Lara and Michael Staubach, Sabine Schwarz, Georg Ander-Molnár, Aloisia Kothe-Eisel, Werner Sahlmann, Matthias Staubach and especially the photographer Thomas Kammandel for the winning photo.